CALIFORNIA WINE, AN UNDERDOG STORY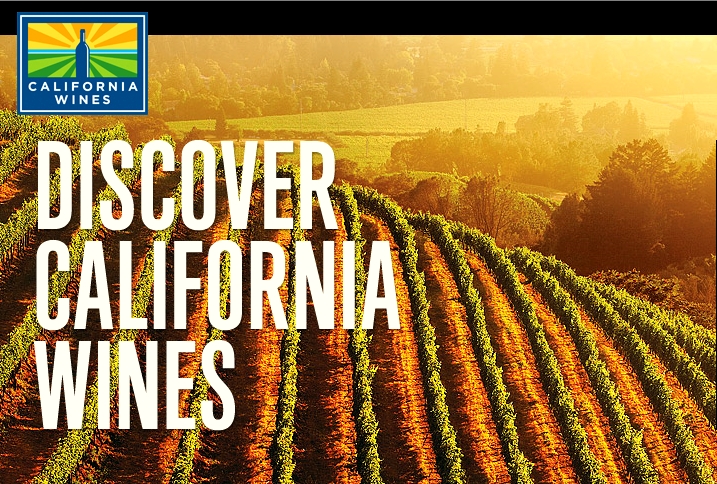 To understand why I call California wine an underdog, one needs to understand the history of the area. The arrival of vitis vinifera, lead to excitement for California as a wine region, but as in any great underdog story, disaster followed. Disaster in this case came in three flavors. First, in the late 19th century, Phylloxera reared its ugly head, just like it did in Europe before. It was devastating to the early vineyards, however. in the case of California they were able to recover quickly. , The European disaster suffered at the hands of Phylloxera had already occurred and the solution was well known. Quickly, the vineyards were replace with grafted vines on native rootstock which were known to be resistant to the killer louse. By the turn of the 20th century, there were over 300 distinct grape varieties being grown in California. In this case, the destruction of the vineyards lead to diversification of the product offerings.
The next major event in the history of California was one that was a bit longer lived. In 1920, prohibition hit the winemakers of California hard. Vineyards, which were just beginning to be established were ordered to be ripped from the earth and cellars were destroyed, the contents spilled on the ground. ( I am back. Just needed some time to cry) Some vineyards and wineries survived this however. How? They turned to God... You see, while wine was the devils' work, if you made your wine for the church, and the wine was blessed and used for sacramental purposes, it was allowed and given an exception to the prohibition laws. In 1933, when prohibition was repealed, there were only 140 wineries still in operation. (Bottom lip is going again... I am OK)
The third was the great depression which lasted through much of the 1930s and made income that was disposable very hard to come by. As you are trying to build a new industry, and the established industries around you are failing, it is not what you might call good for business.
Nevertheless, recovery did come. It came on the backs of a group of pioneers. People like Robert Mondavi, Joe Heitz of Heitz cellars (Illinois native in the house), and David Bruce winery, who all formed new wineries in Napa post prohibition.
Prior to the 20th century, some of the oldest wineries in California were established. Buena Vista Winery was the first, to be bonded, then Charles Krug winery, Inglenook Winery, and Schramsberg vineyards, and Beaulieu vineyards started by a gentleman named Georges de Latour. Latour did two smart things. First, he hired a real winemaker by the name of Andre Tchelistcheff who had studied in Bordeaux. This proved a great discision both for his wine, as well as for Napa Valley. Tchelistcheff not only made Beaulieu into a serious wine, he also helped and mentored people like Joe Heitz, Robert Mondavi, and Mike Grgich who at the time was at Chateau Montelena. We will talk more about him when we discuss the Judgement of Paris. These people and wineries in many ways were the pioneers of good wine in California.
Prior to these guys coming on the scene, California was content producing sweet wines from Carignan and Thompson Seedless grapes. That is why the above deserve acclaim. Not because they brought the idea of California as a wine region, but that they had a dream that California could compete on the national stage. They wanted to produce wines as good as were produced in France, and they set out to do just that.
French Wine Snob
In 1976, a blind tasting was being held in Paris France. At that time, a British wine merchant named Steven Spurrier invited several US wine makers to participate in the tasting event. and the French thought, "Hee, Hee, Hee, zee Californians sink they can make wine like Uz... Ptewy." Little did they know, and little did Spurrier know, that The US wines would sweep both the white and the red category. The Chardonnay that won was Chateau Montelena. Oddly, in addition to their wine, California wines took 3 of the the top 4 spots in the white wine category. Also notable were Chalone and Spring Mountain vineyards rating 3 and 4 respectively.
The Reds also were topped by an American wine. Stags Leap Cabernet took the honors there. Ridge Cellars also took number 5 in that competition. So it was a fluke right? I mean, it had to be a fluke... NOPE! You guys have your french fries, and your french toast, and your fancy hats, but our wines are the real deal. We are here to stay. Whats that, you want a repeat? Fine...
20 months later, the experiment was repeated in San Francisco, and guess what? USA, USA, USA, and again in 1986, and finally, a reunion tasting for the 30th anniversary, again organized by Spurrier, and what do you think happened? USA won again. What was interesting here is that I hear people saying California wines won't age. In 2006, the same wines from the same vintages were tasted as in the first Judgement, and not only did the US take the first spot, but it took the first through the fifth spots. (And the crowd goes wild!!!!) So to the French wine snob, what say you? I say, wines are good from lots of places, and there is no longer a one size fits all approach to wine making. After all, that is the edge that California has. More on that later.
California wine sales have continued to climb and the prices have gone up with them. The largest sellers from California have historically been Chardonnay and Cabernet Sauvignon, but that has been changing of late. Pinot Noir on the coast has grown, along with Rhone and Italian varietals (Lead by the Rhone Rangers and the CalItals). California also makes dessert wines, Sparkling wines, sweet wines, rose and any other type of wine you can think of. Why? because they can...
Like in Europe, California and the rest of the US for that matter, as an Appellation of origin system. Called the American Viticultural Areas (AVAs).
Unlike Europe, these are geographic markers of where the wine has come from, but there are not the same rules about what can be grown, the crop yields, etc. We as Americans don't want anyone telling us what to do, what to grow, what to produce... Not even us.
As a result, we have a vast number of grape varieties, growing methods, tons per acre, etc. There are no rules governing the production in many ways. However, wines that denote a state or a county must have 75% of the grapes come from that area. If on the bottle it mentions an AVA, then 85% must come from that location.
Currently over 90 percent of the wine made in the US is made in California. California currently grows over 100 varieties of grapes. That said, 6 varietals make up the vast majority of production, Pinot Noir, Sauv blanc, merlot and Zin, and as mentioned before the king and queen, Chardonnay and Cab Sauv.
The lack of regulation seen in Europe has aloud California to blossom in a way that their European counterparts cannot. Winemakers can be innovative, and are often of the mind that breaking rules in wine making and taking risk pushes the art forward. The other side of that coin is that we in the US, and California in particular are still trying to figure out what is best for our wine. Years of practice, and regulation has lead to Bordeaux for instance producing wines that are unique and unmistakably Bordeaux. California is a mixed bag. Big, excessive over done, high alcohol wines, and a group that is trying to allow the unique terroir of California produce what the land wants to produce.
On a recent trip to Sta. Rita Hills, I was talking to a winemaker by the name of James Sparks. James is the head wine guy at Liquid Farm winery. They make amazing Chardonnay. Not the excessive oak laden creamed corn stuff of California fame, but rather wines with a tension. They are high in acidity, light in the mouth, and would pair well with most foods. They have memorable long finishes, and I really cannot say enough about them It would be wasted breath anyway. You really need to try them.
In talking to James, I asked him if he puts his wine through ML fermentation. His response to me is that he does not add yeast, he does not add ML bacteria. He is the guide, but he pretty much lets the wine do what it wants to do.
That is the direction that California needs to head. It is the direction that many of the young winemakers are heading, and it is an exciting time to watch the growth that will be coming as we understand what is possible in the vineyards, but also in the winery. California has a sense of place in all that it does. It is moving towards place in its wines as well. I for one find that to be exciting. It will be a time of discovery for the wine makers, as well as for the American Palate moving forward. Hang on, it might be a bumpy ride.
The thing I want to close on here is that California, like so much of American culture, IS the underdog that got knocked down, got up, dusted itself off, and won. What will be fun moving forward is to see how the wines of California continue to get better as other places continue to up their game. How California adjusts to climate change, new challenges, a water shortage, and so many other issues that they face moving forward. If the history is any indication of what the future will bring, California will lead the way in wine for years to come.